In stock
Nutrogusto Basil Seeds With Mango Juice 290mL
$3.00
Experience a burst of refreshing flavor with Nutrogusto Basil Seeds With Mango Juice! Savor the delightful combination of nutrient-rich basil seeds and the sweet essence of mango in every sip. This 290mL bottle is perfect for those seeking a delicious and healthy beverage option. Quench your thirst and indulge in the unique fusion of flavors with Nutrogusto. Elevate your taste buds to new heights today!
Order in The Next

to get it by

December 4, 2023

Spend

$

74.99 to get Free Shipping

Accepted Payment Options
Description
Are you in search of a snacking experience that satisfies your taste buds without any guilt? Look no further, for NutroGusto is here to fulfill your snacking needs with a delectable range of nutritious products, carefully crafted with good-for-you ingredients and a tantalizing taste that will leave you wanting more. NutroGusto takes pride in being your go-to brand for all your food and beverage desires, offering a wide variety of pantry staples that you know and love, as well as introducing exciting new flavors with a delightful twist. With NutroGusto, you can embark on a snacking adventure, exploring an array of mouthwatering options that will keep you coming back for more. Maple Mart is proud to offer a wide range of Nutro Gusto products in Canada for all Canadians to enjoy!
Click the image below to see our whole line of NutroGusto products.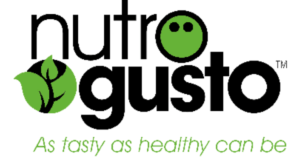 Nutrogusto Basil Seeds With Mango Juice 290mL
$3.00
Add to cart