In stock
Crispico Snack Sticks With Seeds 125g (2-pack)
$5.30
An addictive bite-sized snack which is hard to put down once you try one! Perfect for on-the-go consumption. Delicious yet simple. It is recommended to dip these snack sticks in a salsa dip or to even be enjoyed in a salad, however, they are amazing just on their own. A product of Poland, these Snack Sticks with Seeds come in a 125g size and are sold in a pack of 2.
Order in The Next

to get it by

December 9, 2022

Spend

$

69.00 to get Free Shipping

Accepted Payment Options
Description
Produced in Poland, Crispico products are produced by a family company that combines state-of-the-art technology with many years of tradition. Founded in 1984, Crispico is committed to manufacturing products with exceptional quality and a unique taste. Maple Mart is proud to bring Crispico products to Canada for all Canadians to enjoy!
Click the image below to see our full line of Crispico products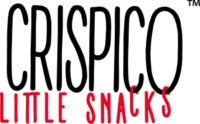 Crispico Snack Sticks With Seeds 125g (2-pack)
$5.30
Add to cart