In stock
Nutrogusto Pure Natural Raw Honey 330gx1
$8.60
Indulge in the delectable Nutro Gusto Pure Raw Honey 330g—an exquisite treat in its truest form, free from any preservatives. Savor the richness of this all-natural sweetener, boasting not only its delightful sweetness for your tea but also its remarkable antioxidant properties. Elevate your breakfast by drizzling it over your nut butter toast, or add a touch of natural sweetness to your baked goods. For savory delights, it shines in dressings and marinades. Experience the difference our 100% Canadian, additive-free, and entirely natural honey brings to your every meal. Prepare to savor the pure taste of nature with every luscious spoonful!
Order in The Next

to get it by

December 4, 2023

Spend

$

74.99 to get Free Shipping

Accepted Payment Options
Description
Indulge guilt-free in NutroGusto, your ultimate snacking companion! Satisfy your cravings with a nutritious and delectable range, crafted from wholesome ingredients that are as good for you as they are delicious. From beloved pantry staples to exciting new flavors with a delightful twist, NutroGusto caters to your taste buds while promoting a healthy lifestyle. Proudly Canadian, our brand's focus on simple, natural goodness guarantees an unbeatable taste experience. Click the image below to explore our entire line of mouthwatering NutroGusto products and embark on a guilt-free snacking adventure!
Click the image below to see our whole line of NutroGusto products.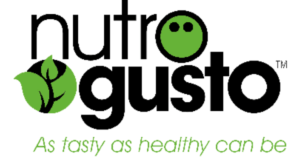 Nutrogusto Pure Natural Raw Honey 330gx1
$8.60
Add to cart