New
Out of stock
Nutrogusto Organic Coconut Sugar 250g (3-pack)
$13.20
A great-tasting unrefined sweetener made from 100% organic coconut sap nectar, freshly harvested from the flower blossom of the coconut tree. If you're looking for a better alternative to refined sugars and artificial sweeteners, the search is over. NutroGusto Coco Sugar is nutritious and delicious without the guilt. This product is rich in vitamins and minerals, a good source of inulin, and low glycemic. This product is sold in a value pack of 3
Ingredients: 100% organic coconut sap
Out of stock
Order in The Next

to get it by

April 5, 2023

Spend

$

69.00 to get Free Shipping

Accepted Payment Options
Have a question?
[contact-form-7 id="8858" title="Ask About This Product"]
Description
Your ultimate non-guilty pleasure. NutroGusto is here to fulfill your snacking needs with our nutritious product range full of good-for-you ingredients with a good-for-you taste. NutroGusto carries all your favourite pantry staples, plus new and delicious flavours with a twist. All of NutroGusto's products focus on simple, natural ingredients that translate to great taste while supporting a healthy lifestyle. A proudly Canadian brand.
Click the image below to see our whole line of NutroGusto products.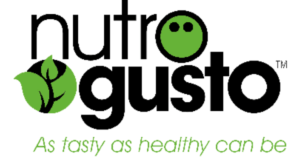 Nutrogusto Organic Coconut Sugar 250g (3-pack)
$13.20
Add to cart