Out of stock
Mokate Gold Premium White Chocolate 200g (2-pack)
$7.70
A premium "choco dream" cappuccino beverage with a hint of white chocolate. Mokate instant coffee sachets offer a quick and easy way to kick start your day. Our Mokate Gold Premium White Chocolate contains 8 instant coffee sachets per pack. Sold in a 2-pack bundle.
Out of stock
Order in The Next

to get it by

April 5, 2023

Spend

$

69.00 to get Free Shipping

Accepted Payment Options
Have a question?
[contact-form-7 id="8858" title="Ask About This Product"]
Description
Mokate products are manufactured with passion with the highest quality of ingredients. Known for its aromatic range of lattes, cappuccinos, macchiatos, and instant coffees, Mokate offers a diverse range of rich flavours in their products. Produced in Poland, Maple Mart is proud to offer a wide range of Mokate products in Canada for all Canadians to enjoy!
Click the image below to explore our entire line of Mokate products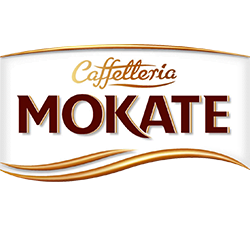 Mokate Gold Premium White Chocolate 200g (2-pack)
$7.70
Add to cart