In stock
Loyd Green Tea With Lemon, Honey & Ginger 40g (2-pack)
$7.00
Best Loyd Green Tea With Lemon, Honey & Ginger :
The timeless taste of green tea is complemented by the crisp yet refreshing nature of lemon, honey, and ginger this soothing harmony of flavours created by LOYD Tea. A product of Poland, our Loyd Green Tea With Lemon, Honey, & Ginger comes in a 40g size and is sold in a pack of 2.
Order in The Next

to get it by

December 4, 2023

Spend

$

74.99 to get Free Shipping

Accepted Payment Options
Description
Maplemart is pleased to offer the Loyd Green Tea with Lemon, Honey & Ginger x 2, a refreshing and revitalizing blend of green tea with the sweetness of honey, tanginess of lemon, and spiciness of ginger. This delightful and aromatic tea is perfect for anyone who loves the taste of green tea and wants to enjoy the added benefits of lemon, honey, and ginger.
Taste and Flavor Loyd Green Tea with Lemon, Honey & Ginger x 2 is a delightful blend of sweet and spicy flavors that work in harmony to create a unique and memorable taste. The sweet taste of honey complements the tangy flavor of lemon, while the spicy ginger adds a hint of warmth and depth to the blend. The result is a tea that is both refreshing and invigorating, with a pleasant aroma and a taste that lingers on the palate.
Health Benefits Green tea is well-known for its many health benefits, including its ability to boost metabolism, aid in weight loss, reduce the risk of heart disease, and improve brain function. When combined with the antioxidant properties of lemon and the antibacterial properties of honey and ginger, Loyd Green Tea with Lemon, Honey & Ginger x 2 becomes a powerful tool for maintaining good health and preventing illness.
Convenience and Value The Loyd Green Tea with Lemon, Honey & Ginger x 2 comes in a pack of two, making it a convenient and affordable way to enjoy the benefits of this delicious and healthy tea. Each pack contains 20 tea bags, allowing you to enjoy a cup of tea whenever you like, whether at home, at work, or on the go. The tea bags are easy to use and store, and the packaging is designed to preserve the freshness and flavor of the tea.
Natural Ingredients Loyd Green Tea with Lemon, Honey & Ginger x 2 is made with natural ingredients, including green tea leaves, lemon peel, honey, and ginger. This means that the tea is free from artificial flavors, colors, and preservatives, making it a healthy and safe choice for anyone who wants to enjoy a natural and wholesome beverage. The natural ingredients also ensure that the tea is packed with essential nutrients and vitamins that are beneficial for the body.
Versatility Loyd Green Tea with Lemon, Honey & Ginger x 2 is a versatile tea that can be enjoyed in many different ways. You can drink it hot or cold, depending on your preference, and add a slice of lemon or a dash of honey to enhance the flavor. The tea can also be used as a base for cocktails, smoothies, and other beverages, making it a great addition to any kitchen or bar.
Quality Assurance At Maplemart, we are committed to providing our customers with high-quality products that meet their needs and expectations. That is why we source our tea from trusted suppliers and manufacturers who use only the finest ingredients and production methods. We also conduct rigorous quality control tests to ensure that every batch of tea meets our high standards of quality, taste, and freshness.
Customer Satisfaction We believe that customer satisfaction is the key to our success, and we are committed to providing our customers with exceptional service and support. If for any reason you are not satisfied with your purchase of Loyd Green Tea with Lemon, Honey & Ginger x 2, we offer a 100% satisfaction guarantee. Simply contact us, and we will be happy to assist you with any issues or concerns you may have.
LOYD Tea is a brand which prides itself on using the finest natural and exotic ingredients. The signature three-dimensional "pyramid" shape of LOYD Tea Bags allows for the use of long tea leaves which results in the tea infusion having an incredibly deep taste. LOYD boasts many awards both domestically (in their country of origin, Poland) and internationally for their high quality products. Maple Mart is proud to bring LOYD products to Canada for all Canadians to enjoy.
Click the logo below to view our entire line of LOYD products.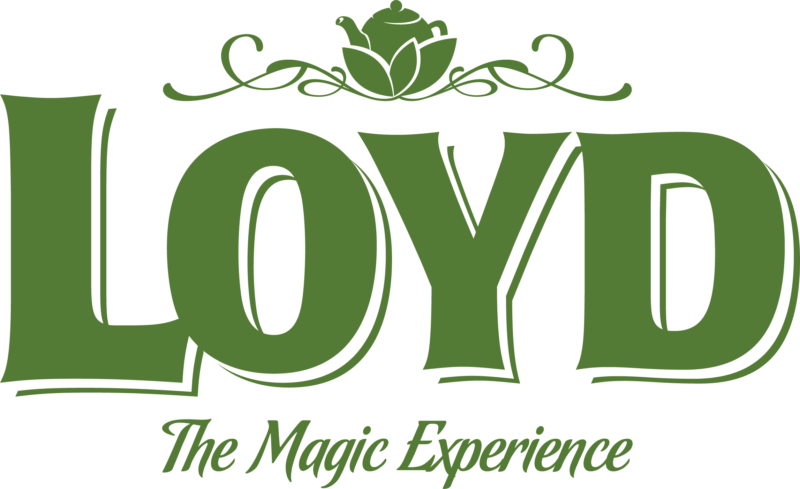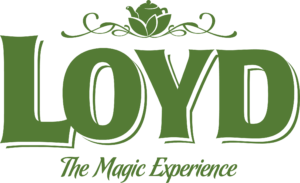 Loyd Green Tea With Lemon, Honey & Ginger 40g (2-pack)
$7.00
Add to cart