In stock
Flis Wafers With NUT Cream 200g (3-pack)
$6.45
A tasty classic. A signature Flis wafer with layers of nut-flavoured cream. A perfect snack for many occasions. A product of Poland, these classic wafers come in a 200g size and are sold in a pack of 3.
Order in The Next

to get it by

April 1, 2023

Spend

$

69.00 to get Free Shipping

Accepted Payment Options
Have a question?
[contact-form-7 id="8858" title="Ask About This Product"]
Description
Founded in 1992, Flis is a brand that prides itself on many years of family tradition. Specializing in a wide and diverse variety of wafers, including wafer rolls, flat wafers, praline wafers, and wafer biscuits, Flis offers high-quality products and delicate flavours. Manufactured in Poland, Maple Mart is proud to offer a wide range of Flis wafer products to Canada for all Canadians to enjoy!
Click on the image below to explore our entire line of Flis products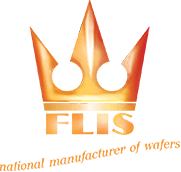 Flis Wafers With NUT Cream 200g (3-pack)
$6.45
Add to cart