Out of stock
Nutrogusto Dried Ripe Mangoes 100g (2-pack)
$7.14
A healthy snack that is reminiscent of the summer sun, our dried mangoes will give you the fresh taste you crave whenever you need a munch. This rich in fiber snack is made of only the best Carabao Mangoes from the Philippines. This is a bag to keep with you at all times.
Ingredients: Mangoes, Sugar, Sodium Disulphate
No Colour Added; Rich in Fiber
(Pack of 2)
Out of stock
Description
Your ultimate non guilty pleasure. NutroGusto is here to fulfill your snacking needs with our nutritious product range full of good-for-you ingredients with a good-for-you taste. NutroGusto carries all your favourite pantry staples, plus new and delicious flavours with a twist. All of NutroGusto's products focus on simple, natural ingredients that translate to great taste while supporting a healthy lifestyle. A proudly Canadian brand.
Click the image below to see our whole line of NutroGusto products.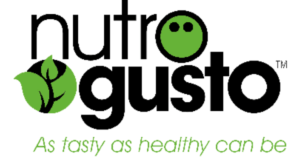 Nutrogusto Dried Ripe Mangoes 100g (2-pack)
$7.14
Add to cart