Out of stock
Kupiec Fitos Sweet chilli Rice Cakes 120g (Pack of 3)
$9.60
Kupiec Fitos Sweet chilli Rice Cakes
Are made delicately for maximum crispiness. These are Gluten free and Kosher. Each bite comes with full crispiness and satisfaction.
(Pack of 3)
Out of stock
Order in The Next

to get it by

March 26, 2023

Spend

$

69.00 to get Free Shipping

Accepted Payment Options
Have a question?
[contact-form-7 id="8858" title="Ask About This Product"]
Description
Produced in Poland, Kupiec is a reliable and proven brand that only manufactures products of the best quality. Packed with lots of nutritional value, Kupiec products are produced with crops taken straight from the field which allows them to retain their natural flavour. Kupiec offers a unique and wide variety of products, and here at Maple Mart, we are happy to bring Kupiec products to Canada for all Canadians to enjoy!
Click the image below to see our full line of Kupiec products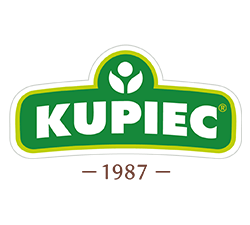 Kupiec Fitos Sweet chilli Rice Cakes 120g (Pack of 3)
$9.60
Add to cart