Sale!
Out of stock
Jasmine Tuna In Water, Oil & Vegetables Broth 400g
A product of the Middle East, this Jasmine Tuna is great for multiple culinary uses and is a healthy and flavourful choice. This product comes in a 400g size.
Out of stock
Description
Jasmine Mediterranean Foods was established in 1994 with the goal of allowing customers to have access to the highest quality of Mediterranean goods. Based in Vancouver, Jasmine carries a wide range of Mediterranean products which include dates, harissa, halva, and oils to name a few. Maple Mart is proud to carry a diverse range of Jasmine products to offer our customers.
Click the image below to explore our entire line of Jasmine products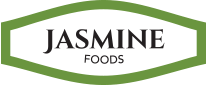 Jasmine Tuna In Water, Oil & Vegetables Broth 400g
Add to cart