Sale!
In stock
Jasmine Pomegranate-Blueberry Juice 100% 1L (2-pack)
A crisp Pomegranate-Blueberry Juice made with 100% real Pomegranate and Blueberry. A sweet and authentic, yet simple taste makes this product a refreshing choice to start the day. Product of Jasmine Foods, comes in a 1L size, sold in a pack of 2
Description
Jasmine Mediterranean Foods was established in 1994 with the goal of allowing customers to have access to the highest quality of Mediterranean goods. Based in Vancouver, Jasmine carries a wide range of Mediterranean products which include dates, harissa, halva, and oils to name a few. Maple Mart is proud to carry a diverse range of Jasmine products to offer our customers.
Click the image below to explore our entire line of Jasmine products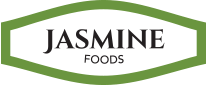 Jasmine Pomegranate-Blueberry Juice 100% 1L (2-pack)
Add to cart